<!BODY BACKGROUND="/gifjpg/lgback.gif" > <!BODY background="gifjpg/dplate.jpg">

High Schools - Bristol Twp. Pennsylvania

Invitations to the 60th Reunion of the
Delhaas-Wilson Class of 1960 are in the mail.
Please review and respond promptly
Looking forward to seeing everyone in October.

Class of 1960 60th + 2 Reunion
Save the date 15 October 2022
Dinner Dance on Saturday, October 15, 2022
Sheraton Bucks County
please e-mail the committee at tigers-rams@buxcom.net
Reunion 2020
any visiting alumni !


Please e-mail tigers-rams@buxcom.net with any:

Name changes
Address changes
E-mail address changes
Telephone number changes
<!IMG SRC="gifjpg/arowrght.gif"> Please help us find our Missing Classmates.
In Memoriam:
Members Links
Photo Album

---
Class of 1960 60th Reunion
Dinner Dance on Saturday, October 15, 2022

---
<!CENTER>
---


April 28th, 2004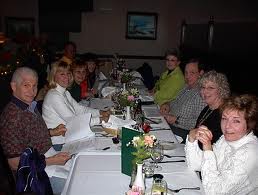 Joe Schein, Victoria Hopkins Peck, Betty Cahoon Hallowell,
Nancy Benner Janyszeski, Benjamin Janyszeski, Blanche Scioli,
Al Alter, Delia Alter, Jackie Weber (Katona),
John Brochon (behind the camera)
---
FORUMS FOR DELHAAS AND WILSON
Mitchell Stavitz has set up a free forum for DelHaas and Wilson.
Click on the links below and jump in!
Thanks a bunch, Mitchell!
DelHaas Tigers Wilson Rams
Watch this page for status updates
---
ARCHIVES

2000 REUNION DETAILS
The Committee
Who Was There?